Dreaming About a New Home?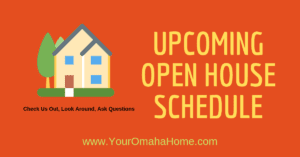 Whether you are actively looking for a new home or thinking it might be time to consider moving, checking out Open Houses can be a lot of fun.  You'll see what you get for the money and check out neighborhoods you might have considered.
Open houses are typically held on the weekends and give you quite a selection to consider. Finding them is easy, too. You no longer have to search the newspaper for the opens.  The Open House schedule is right here and will be updated as new Opens are scheduled.
Or for easier access, click here and download my app to keep on your phone.