Dreaming About a New Home?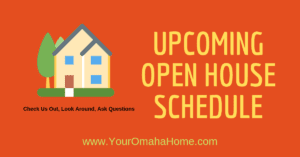 If you're looking to buy a home, you've probably heard of open houses. But what are they, exactly? And how do you find them?
An open house is an event where a home is open to the public for viewing. This is a great opportunity to see a home in person and get a feel for the neighborhood.
There are a few different ways to find open houses. One way is to search online. There are many websites that list open houses in your area. You can also check the real estate section of your local newspaper.
Another way to find open houses is to drive around neighborhoods that you're interested in. Look for signs that say "Open House" or "For Sale."
Once you've found a few open houses that you want to attend, it's important to be prepared. Here are a few tips:
Dress comfortably. You'll be doing a lot of walking, so you'll want to be in shoes that are easy to move around in as well as take off easily at homes that request no shoes.
Bring a notepad and pen. Take notes as you walk through the house. This will help you remember what you liked and didn't like.
Don't be afraid to ask questions. The real estate agent or seller will be happy to answer any questions you have.
Attending open houses is a great way to get a feel for the housing market and find a home that's perfect for you. With a little preparation, you can find the perfect home for your needs.
Additional Tips for Finding Open Houses
Use social media. Many real estate agents post open house listings on social media, such as Facebook and Twitter. You can also follow local real estate companies to see what open houses they have coming up.
Sign up for email alerts. Many real estate websites allow you to sign up for email alerts when new listings come on the market. This includes open houses.
Talk to your real estate agent. If you're working with a real estate agent, they can help you find open houses that match your needs. They may also be able to get you into open houses that are not advertised to the public.
Be patient. It may take some time to find the perfect open house. Just keep looking and you'll eventually find one that's right for you.
Attending open houses can be a great way to find your dream home. With a little preparation, you can find the perfect home for you and your family.