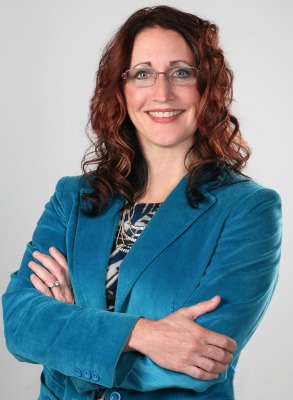 Your Trusted Omaha Realtor
Making Home Buying and Selling Stress-Free
Are you looking for a reliable and trustworthy Omaha Realtor to help you buy or sell your home in Omaha and the surrounding areas?
As a life long resident of Omaha, I have over 18 years of experience in the real estate industry. My goal is to make the home buying and selling process as stress-free and enjoyable as possible for my clients.
Honesty and transparency are at the heart of my approach to selling real estate in the local Omaha area. I believe that by keeping my clients informed and educated about the process, I can help them make informed decisions that are right for their unique situation. Even when the news is tough to hear, I promise to always be upfront and honest, so you can trust that you're getting the best advice possible.
A Reputation Built on Quality Service
Over 80% of my business comes from past clients and personal referrals, which is a testament to the quality of service I provide. Clients choose to work with me again and refer me to their friends and family because of my integrity, honesty, and transparency. I understand that buying or selling a home can be a significant life event, and therefore, I work to make the experience as positive and stress-free as possible for you.
Experience and Credentials You Can Trust
Partnering with the right Realtor is crucial for a smooth home sale. I am experienced in troubleshooting challenges and juggling multiple tasks that often have to occur simultaneously.
As a Top Omaha Realtor in both Nebraska and Iowa, I have the knowledge and expertise to navigate the complex world of real estate regardless of which state and city you prefer to live in including the cities of Omaha, Bellevue, Papillion, La Vista, Ralston, Bennington, Gretna and Elkhorn. 
I'm also certified as a New Home Specialist (CNHS), Residential Construction Certified (RCC), and Residential Investment Specialist (RIS), so you can trust that I have the knowledge and expertise to help you buy or sell your home successfully.
"Today, home buyers today have access to the same MLS Realtors use.  For that reason, I work to find my client's dream home that is not on the MLS.  It's exciting to see which home my clients choose; the one they found on the MLS or the home that I found that wasn't even for sale!  It's exciting to offer a service that no one else is" said Connie Betz.
My Background
Before diving into the real estate industry, I worked in the customer service field for over 30 years and hold a Master's Degree in Management from Bellevue University in Bellevue, Ne.  I worked as a Human Resource and Safety Manager for ten years managing people, ensuring their safety, and creating a conducive work environment.
These skills have really helped me out when it comes to organizing, juggling, and coordinating everything that goes into buying and selling a house behind the scenes. And the best part? It makes the whole process look easy and stress-free for my clients which has earned my reputation as a trusted partner in the Omaha real estate industry.
Serving Our Military Heroes
As a military spouse for over 20 years, I understand the unique challenges that come with military relocations, VA financing, and the need to find a home quickly. That's why I'm proud to represent our military heroes in the Nebraska and Iowa areas to meet your home buying and selling needs.
Whether you're an active-duty service member, veteran, or military family living here near Offutt Air Force Base or will be PCS'ing to the area, I'm here to help you navigate the complexities of buying or selling a home.
Let's Get Started Today
If you are thinking about making a move in the future or are ready to buy or sell your home in the Omaha area, let's talk! Call me at 402-880-9027 or check out my website at www.YourOmahaHome.com to learn more about how I can help you with your real estate needs.