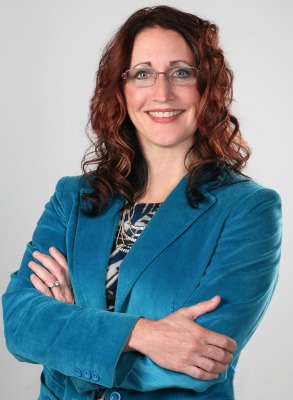 Connie Betz, born and raised in Omaha Nebraska, is a Top Omaha Realtor, with Berkshire Hathaway HomeServices Ambassador Real Estate and has over fourteen years of experience bringing families home.  As a life long resident of Omaha, she knows Omaha and is a true expert in her field.  Real estate is her business; people and great customer service are her true passion.
Connie Betz is the wife to a military veteran.  She specializes in military relocations and has a deep understanding for military lifestyles. Bellevue was Connie's home for almost ten years. She loved living among the close-knit military community at Offutt Air Force Base in Bellevue, Nebraska or as we locals know it as Offutt Nebraska.
Top Omaha Realtor
She enjoys working on move-up real estate transactions for buyers and sellers who are eager to upgrade their quality of living. Connie Betz has a proven track record of selling homes quickly and for more money than the average agent.  Her areas of expertise include the cities of Omaha, Bellevue, Papillion, La Vista, Ralston, Bennington, Gretna and Elkhorn.
For Omaha Home sellers, where average home sales register 42 days in the MLS, Connie Betz shows a record of 12 days on the market. Her average for the last three years has been 30 homes sold each year.
For Omaha Home buyers, both relocating to Omaha or who currently live here, Connie specializes in finding homes that are not listed for sale in the open market.  Her clients benefit by having first opportunity to consider a home purchase with little competition.  In today's seller's market with many sellers receiving multiple offers, this is a HUGE advantage she enjoys providing her clients.
"Today, home buyers today have access to the same MLS Realtors use.  For that reason, I work to find my client's dream home that is not on the MLS.  It's exciting to see which home my clients choose; the one they found on the MLS or the home that I found that wasn't even for sale!  It's exciting to offer a service that no one else is" said Connie Betz.
Connie loves technology and enjoys blogging, Internet marketing, and using technological resources to grow both her business and your home-ownership dreams. She's earned her Master's Degree in Management from Bellevue University, and worked as a Human Resource and Safety Manager for ten years prior to moving into the real estate business. In all, Connie Betz has been in customer service field for twenty-five years.
So deep is her passion for people and giving back that Connie Betz has the honor of being a living kidney donor, having donated her kidney to her cousin on December 7, 2008. If you get an opportunity to ask her about the experience, she'd love to share her story with you. If you are considering being a living donor, she  would love to answer any of your questions.
In addition to her passion for people and high quality customer service, Connie Betz has a heart for animals and Hearts United for Animals (HUA) is the charity she is passionate about.  Connie is the Mom to three HUA dogs and is a huge advocate for Hearts United for Animals, located an hour South of Omaha.  HUA is a local no kill animal shelter that specializes in long distance adoptions.
When Connie is not working, she can usually be found riding her bicycle on the Keystone Trail, gardening with the Rain Grow Gutter System, reading, worm farming, spending time with her husband or researching new technology and how it can be used to offer better client services.
Find out why more home buyers and sellers in Omaha Nebraska choose Berkshire Hathaway HomeServices Ambassador Real Estate.
For more information on buying and selling houses in the Omaha area and working with a Top Omaha Realtor with Berkshire Hathaway HomeServices Ambassador Real Estate on your next Omaha real estate transaction, call Connie at 402-880-9027.
Professional Membership
National Association of Realtors ®
Member of the Great Plains Multiple Listing Service
Member of the Southwest Iowa MLS
Member of the Southwest Iowa Association of Realtors
Nebraska Realtor's Association
Omaha Area Board of Realtors – the Omaha Realtor Association
Member of the Metro Omaha Property Owners Association
Education
Master's Degree in Management – Bellevue University, Bellevue, NE
Bachelor Degree in Computer Graphics & Business Administration – College of Saint Mary, Omaha, NE
Awards
2020 Chairman's Circle – Gold Award
2020 Quarterly Spotlight – Small Teams Residential Units – 3rd Quarter
2020 Quarterly Spotlight – Small Teams Residential Units – 2nd Quarter
2020 Quarterly Spotlight – Small Teams Residential Units – 1st Quarter
2019 Chairman's Circle – Platinum Award
2016 Leading Edge Society Award
2017 Honor Society Total GCI Award
2017 Certified New Home Specialist
2017 Residential Construction Certified
Summary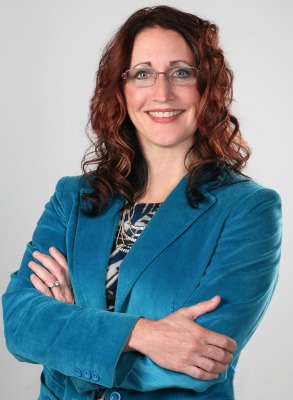 Name
Website
Job Title
Top Real Estate Agent - Omaha Nebraska
Company
Berkshire Hathaway HomeServices Ambassador Real Estate
Address
331 Village Point Plaza

,


Omaha

,

Nebraska

,

68118