Regular Home Maintenance is Key
As a homeowner, it's crucial to stay on top of your home maintenance on your house.
To begin with, preventative maintenance is crucial for maintaining your homes value and comfort. Additionally, a well-maintained property can prevent costly repairs and ensure your living space is safe and secure.
Investing in property maintenance is a cost-effective way to achieve your goals, as regular upkeep can increase your property's value in the long run, whether you plan to sell your home soon or want to enjoy it for years to come.
So take charge of your home and follow these home maintenance tips for the month of March: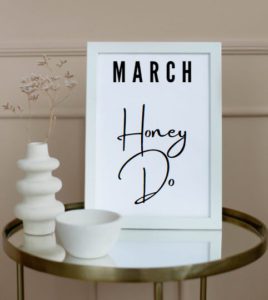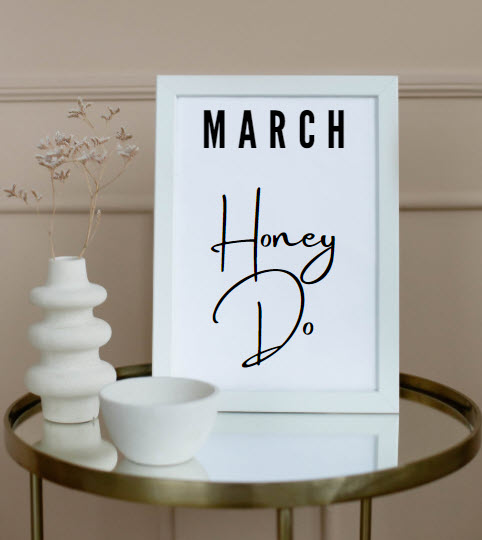 Inspect your roof: Check your roof for any damage or wear and tear, especially after winter storms. Look for missing or damaged shingles, cracked caulking, or signs of water damage. If you notice any issues, consider hiring a professional to make repairs.
Test smoke detectors and carbon monoxide detectors: Make sure your smoke detectors and carbon monoxide detectors are working properly by testing them and replacing batteries as needed.
Clean gutters and downspouts: Clear any debris from your gutters and downspouts to prevent water damage to your home.
Service your HVAC system: Have your heating and cooling system serviced by a professional to ensure it's working efficiently and to prevent any potential breakdowns.
Check for water leaks: Look for signs of water leaks or damage around your home, such as water stains on walls or ceilings. Address any issues promptly to prevent further damage.
Prepare your lawn and garden: Start preparing your lawn and garden for spring by raking leaves, removing dead plants, and adding fertilizer to your soil.
Clean and organize your garage: Spring is a great time to clean and organize your garage. Remove any clutter, sweep the floors, and consider installing shelves or cabinets for storage.
Check your windows and doors: Check for any drafts around your windows and doors and seal any gaps with weather stripping or caulking.
Clean and inspect your dryer vent: Lint buildup in your dryer vent can be a fire hazard. Clean your dryer vent and inspect it for any damage or wear and tear.
Clean your carpets and upholstery: Spring is a great time to deep clean your carpets and upholstery. Consider hiring a professional or renting a carpet cleaner.
DIY Home Maintenance Resources
Here are a which provide a wealth of information on home maintenance, improvement, and repair, including tips, guides, how-to's, and reviews. Trust these reliable sources to help you keep your home in tip-top shape.
In conclusion, regularly maintaining your home with these tips, you can keep your property in tip-top shape and avoid major repairs down the line. Remember, a proactive approach to home maintenance not only protects your property but can also increase its value over time.
#HomeMaintenance #RealEstateTips #HomeImprovement #HomeOwnership #HomeRenovation #DIYHome #PropertyValue #HouseHacks #HouseGoals #HomeComfort #RealEstateAdvice #HomeInspection #HomeRepair #HomeRenovations