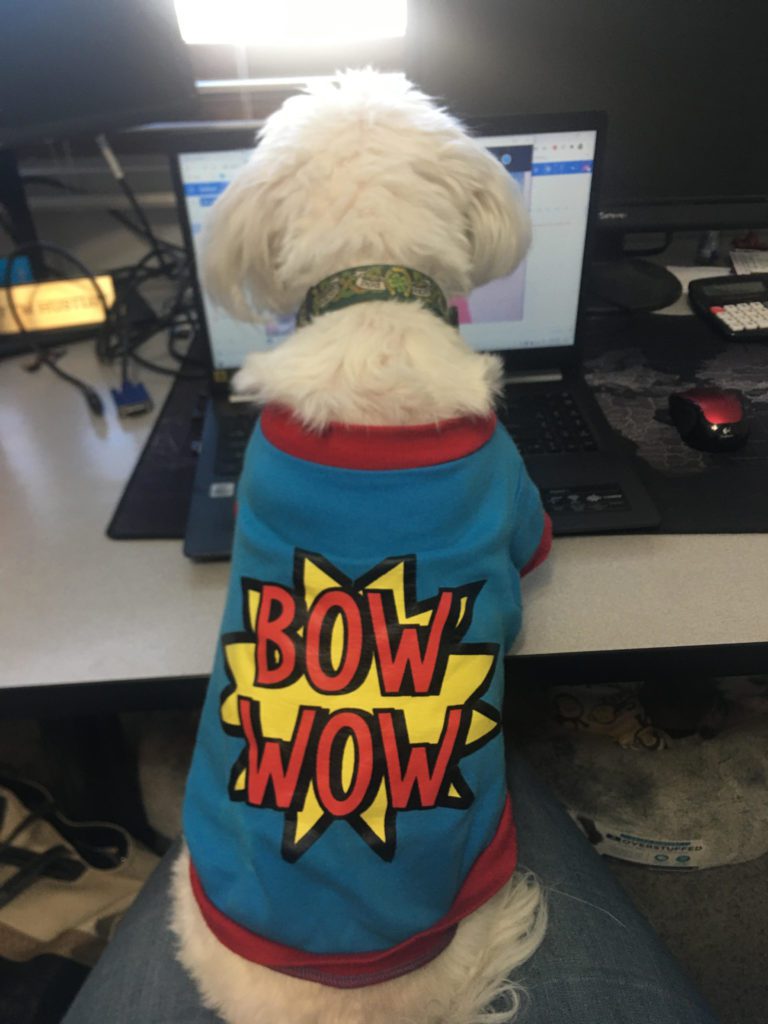 Behind the scenes …
……. & running the weekly Zoom team call is Finnigan, our Coton de Tulear. He is affectionately known as Finni-Bob-A-Reno. He hails from Puerto Rico via the terrible hurricane they had several years ago.
Finnigan takes his job very seriously and insists on supervising all work related car rides, where he has his own chair and soon, a supervisory vest.
In his free time, he likes to lay in bed, watch TV, eat, look at pictures of other dogs and is always up for a walk.
For more information about great dogs & cats for adoption, check out Hearts United for Animals at www.hua.org. They do amazing work and it's where I get all my animals.