Papillion
Papillion, Nebraska is a City in Sarpy County Nebraska established in the 1870's with the arrival of the railroad. It is named after Papio Creek, short for Papillion, which runs through the city. Money Magazine named Papillion Nebraska as one of the best cities to live several times and most recently in 2015.
Papillion is the county seat, has a total of 6.47 square miles and has just one zip code, 68046.  It is part of the Omaha Metro Area and Highway 370, which runs East and West will help get you quickly around town and neighboring cities. The average drive time is under 20 minutes.
With it's own school District, the Papillion-La Vista School District, includes 2 high schools, 3 middle schools and several grade schools. The district boasts over 8,000 students and is considered to be one of the fastest growing school districts in the area. The newest high school, Papillion-La Vista South High School is the newest school and it opened in 2003.
An activity community that is reflected in the extensive recreation facilities including Warner Park, the minor league baseball park and home to the Omaha Storm Chasers, Papio Fun Park, Papio Bay Acquatic Center, Halleck Park, Papio Bowl, Monarch Field & Fricke Field. In addition, there are quite a few sports fields, walking & bike trails such as the Keystone Trails and lots of trees.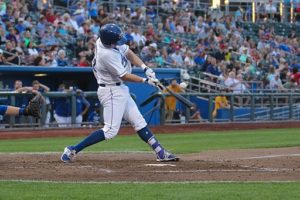 If your sport is shopping Shadow Lake is the area's newest and highly desirable shopping area that won't disappoint. It is one of the area's newest shopping malls and has a huge draw from all surrounding cities.  For those looking for a more personal shopping experience, be sure to check out downtown Papillion for it's quaint shops including wine & painting studio, local artisan shops, coffee house and more.
The big annual event is Papillion Days drawing crowds well in excess the its actual population. Sumtur Amphitheater, located behind Papillion-La Vista South High School, has many outdoor concerts throughout the year.
The population of Papillion is just under 24,000 with a median age of 37 years old. The City of Papillion boasts a 67.9% home ownership rate along with an average home value of $165,800. Property taxes average around $3,000.
Average rainfall is 32 inches each year and 29 inches of snow. There are around 57 days with measurable precipitation, and 217 days where the sun shines on Bellevue. The hot season is typically May 24 – September 20th. The average summer high is around 76 degrees, and winter lows reach 17 degrees.
The most common jobs in Papillion are Administrative, Sales and Management while the highest paying positions are Legal, Architectural & Engineering, and Computers.  Bellevue are Educational Services & Healthcare, Retail, Professional, Scientific, Management, Administration and Waste Management. The average median income is $74,992.
Contact us to schedule a tour of homes available in the Papillion, Nebraska area at 402-880-9027.