About Douglas County Nebraska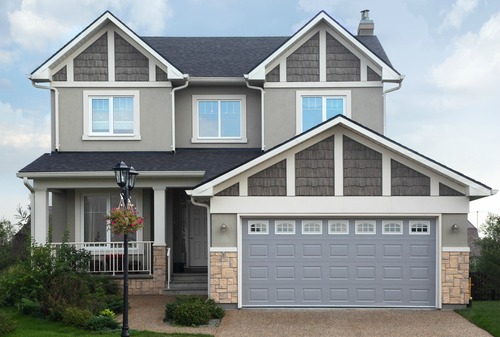 Douglas County, Nebraska was founded back in 1854, rich in pioneer history. Encompassing four cities, two villages, two designated places, and five unincorporated areas, Douglas County is now home to more than 525,000 residents, more than a quarter of Nebraska's total residents. Douglas County sprawls across 340 square miles and is Nebraska's most populous county.
Douglas County, Nebraska is home to the cities of Bennington, Elkhorn, Omaha, Ralston, Valley and Waterloo, along with the unincorporated area of Irvington.
To educate the county's young, there are seven school districts in place, six of which are class three districts (district has 1,001 to 99,999 inhabitants), and Omaha Public Schools, a class five district (district has more than 200,000 inhabitants). In addition to Omaha Public Schools, the other districts in Douglas County include Bennington Public Schools, Douglas County West Community School, Elkhorn Public Schools, Millard Public Schools, Ralston Public Schools, and Westside Community Schools.
Public transportation services in Douglas County include Eppley Airfield shuttle services, Eastern Nebraska Office of Aging Transportation Services (ENOA), Transit Authority of the City of Omaha, Metro Area Transit (MAT), and RLSS – Ralston/LaVista Special Services Unit.
Douglas County, Nebraska receives an average of 30 inches of rain per year, and 26 inches of snow. There are 94 days with measurable precipitation, and 213 days of sunshine. Average summer high temperatures reach around 87 degrees, and winter lows can drop to about 12 degrees.
Omaha, which is the county seat of Nebraska, offers a wide variety of things to do including sports fanatics with football, baseball, and hockey; history buffs with museums and historic places; art appreciators with sculptures, murals, and galleries; animal lovers with one of the most prominent zoos in the world, nature buffs with botanical gardens, and a plethora of parks and public spaces to be enjoyed by the entire household. There are also a wide variety of locally owned and operated restaurants, boutiques and shops, and spas and salons for pampering yourself after a hard day of sight-seeing and activities. Omaha is also home to five Fortune-500 companies and is reported to have more millionaires per capita than anywhere else in the country, championed by Warren Buffett.
Search all houses for sale in Douglas County Nebraska or if you already know which ones you want to see, contact us today to schedule a tour of available houses throughout Douglas County, a great place to call home. Call us at 402-880-9027.
Map of Douglas County Nebraska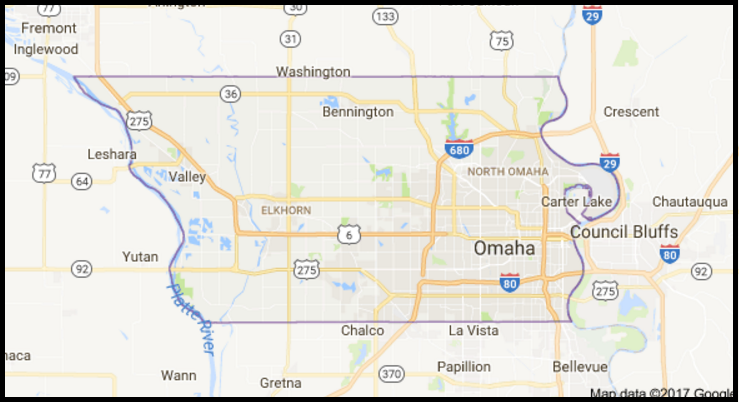 Search All Open Houses This Week