When it comes time to sell your house, how do you find the right real estate agent to list your property? Finding the right agent for you is key in unlocking the door to your dreams of a successful sale. You want to sell your home quickly, and you need to get the most bang for your buck. But where do you start?
Friends & Family Referrals
First, check with friends, family members, and associates for referrals. It's always best if you get personal references so you can gain insight to a real estate agent's practices. If your friends, family, or associates were pleased with the agent's productivity, you'll likely have a good experience, too.
If your friends, family, and associates don't have recommendations for you, look for reviews online. Read what other people have to say about their experiences with a particular agent.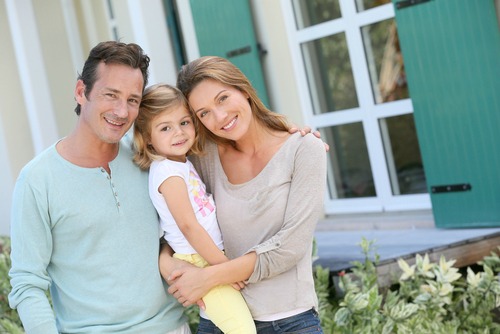 Avoid working with directly with friends and family who are real estate agents as this can often lead to personal conflict. In some cases, you'll find it necessary to terminate your real estate contract and start over, which could be harmful to personal relationships. It's best to keep personal life and business transactions separate if possible.
Full Time or Part Time Real Estate Agent
Beware of part time agents. Part time agents aren't fully committed to their craft, may not be able to stay up-to-date on market trends and changes, and may be difficult to communicate with if their focus is on other things.
Be leery of the agent charging the least amount, or promising to garner the highest price for your property. You're better off with an agent who knows the art of under-promising and over-delivering than you are with an agent who just wants to seal the deal by having you sign on the line by offering promises they can't keep.
Home Buying Checklist
Narrow your selection down by identifying agents who are expert in the type of property you're selling, and in your neighborhood. The agent selling your house should have extensive knowledge to share with potential buyers about your property type and the neighborhood in which it's situated.
When interviewing potential real estate agents, there are some key questions to ask to determine their success.
What was the asking price vs. selling price of the last six homes you sold?
How long were the last six homes you sold on the market?
What is your marketing plan for the sale of my property?
The above questions will help you gauge the real estate agent's success in pricing properties, and in selling them in a timely fashion without multiple price reductions.
Communication is Important
Another important factor in finding the right agent for you is in communication. Discuss communication methods with potential agents.
There's nothing more frustrating than hiring an agent and then not being able to connect with them when you need to communicate changes, needs, or have questions. Does the agent prefer email, text messages, voice calls, or face-to-face meetings? If you can't communicate clearly with your agent, you'll likely find yourself frustrated in the process of selling your home.
No one wants to think about exit strategies, but you may find yourself needing to terminate the relationship with a real estate agent if they're not productive or if things go sour. However, many real estate agents have clauses in their contracts that prevent you from firing them within a specific time period. Discuss the exit strategy before you sign the contract. You may be able to negotiate those terms if needed, and you'll have a clear understanding of the process before it's too late.
Trust Your Gut
Above all, trust your instinct. If you visit a real estate agent's website and your first thought is that it's not professional, that could be your first clue that this isn't the agent for you. If you feel awkward during your first conversation and the rapport just isn't there, trust your gut and keep looking. It's not necessary to become best buds with your agent, but it certainly helps if you find them easy to be around and with whom you can communicate easily.
Of course, once you find a real estate agent who is successful in the sale of your home, be kind and generous in your recommendations of that agent to friends, family, and associates.
We would love a chance to help you with your real estate needs. Give us a call at 402-880-9027.