2020 Omaha Real Estate ROCKED!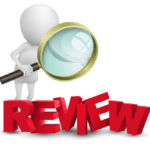 2020 Omaha Real Estate Market …
The 2020 Omaha Real Estate Market was very busy.  Existing homes sales in October was 27% higher than a year ago, while new home sales were 32%.  September pending home sales jumped 20.5% annually.  Winter was one of the best real estate markets on record.
Nationwide, mortgage applications were up 20% over the previous year showing buyers are anxious to buy with some of the lowest mortgages rates in history. Expect to see mortgage rates stay low through 2021, making homes incredibly affordable.
Homeowners are seeing an increase in equity as the low inventory of homes is driving prices up. The strong seller's market national have seen home prices increase 16% from a year ago.
With around 40% of people working from home now due to Covid, buyers are reevaluating their home needs and are looking for homes with more rooms, square footage and yard.
To give you a comparison of how the real estate market has changed, I got into Real Estate in 2005 and there were over 6900 homes for sale.  Today, we have a little over 450 homes for sale EXCLUDING new construction.  Yes, you read that right – 450 homes for sale.  If we include new construction homes for sale, double that number.
If you or someone you know is considering selling this year, let's talk and figure the best strategy for you. Call 402-880-9027 or contact me via my website HERE.
2020 Year End Stats
Average Sales Price—$239,116
# Homes Sold—18,622
Avg Days to Sell — 18
Average Sale Price – Existing Homes—$243,120
Average Sales Price – New Construction— $397,845
What questions do you have about getting your home ready to sell?  Contact us directly at 402-880-9027 or CLICK HERE.
Find out the value of your house in today's market HERE.  Search all Omaha homes for sale.  If you have not yet found your home, bookmark this link for This Week's Open House Schedule.  It updates automatically weekly.